About Clan Donald NSW Australia Inc
Clan Donald NSW Australia Inc is a non-profit organization representing our Scottish family in New South Wales. Our mission is to promote and preserve our cultural heritage through various events, activities, and educational programs. We strive to create a sense of community and belonging among our members and to foster a deeper understanding and appreciation of our Scottish roots.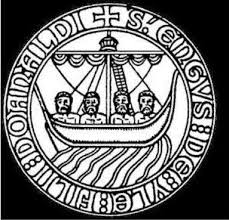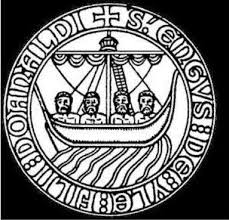 We are dedicated to preserving and promoting our Scottish cultural heritage in New South Wales, Australia. Through various events and activities, we aim to keep our traditions alive for future generations.
We actively engage with the local community to foster a sense of belonging and unity. By organizing inclusive events and initiatives, we aim to create a welcoming environment for all individuals interested in Scottish culture.
We prioritize strengthening family bonds and connections within our clan. Through gatherings, reunions, and shared experiences, we aim to create lasting memories and foster a sense of belonging among our members.
The Clan Donald has exercised a powerful influence on Highland history. For almost 400 years the Clan ruled the western seaboards of Scotland, controlling an empire big and powerful enough to challenge the Scottish kings.
Translated literally as 'children of Donald' it was named after Donald, grandson of the 12th-century Gaelic hero Somerled. Donald gave his descendants and followers the name of MacDonald or the son of Donald. The Clan's leaders were Lords of the Isles, ruling over a sea kingdom of the western islands and west coast of Scotland, virtually independent of royal control. Their home and the centre of the Lordship was at Loch Finlaggan, on the Isle of Islay, often referred to as the Cradle of Clan Donald.
They remained Lords of the Isles until the forfeiture of the Lordship in 1493, when the Scottish King took the title away. However, the influence of Clan Donald survived.
Clan Donald is not only one of the oldest but also one of the biggest of all Scottish clans. More than 40 tartans are associated with the name, and the histories of the various Clan branches are intricately connected. The seven main branches – Antrim, Ardnamurchan, Clanranald, Glencoe, Glengarry, Keppoch and Sleat – once held extensive estates from Ulster to Skye.
Gradually, these lands were sold or confiscated. In 1971, the last remaining lands to be held by one of the Clan chiefs came up for sale. These were the lands in Skye of which Armadale is the heart. Just under half of the lands were purchased by the Clan Donald Lands Trust, founded (and now supported) by Clan Donald members worldwide. Clan Donald is still the largest clan in Scotland and the descendants of thousands of MacDonalds who emigrated also make it the largest in the world.